The ultimate in sanctuary, privacy and
serenity surrounded by nature
A place to relax, restore and revel in the excellence of nature
Hanagocoro is a secluded lodge style ryokan indulging guests
with "omotenashi" excellence and lasting memories.
An authentic experience combines the best in hospitality, food and comfort with the traditional ritual of the onsen, Kaiseki dining and ryokan hallmarks such as tatami floors, Yukata dress
and Geta slippers. Hanagocoro is a contemporary ryokan that maintains the exceptional heritage of ryokan tradition with modern Japanese luxury and high-end finishing's.
Onsen culture
With privacy and peace at the core of the ryokan concept, everyone one of 14 rooms comes complete with an alfresco onsen bath where you can relax and rejuvenate.
Hanagocoro features large communal male and female thermal onsen pools both inside and outside as well as adjoining to all rooms providing naturally heated water, maintained
at a comfortable 36C to 38C.
Onsen history
Dating back centuries onsen culture and the ritual of bathing in hot springs play an
essential part of Japanese society heralding from Japanese the mythical connection
of water, rebirth and cleansing. Japanese legend relates how Izanagi, the male god
who created the world with his wife, Izananami, bathed to purify himself creating
gods and goddesses were formed from his tears, wet body, and clothes.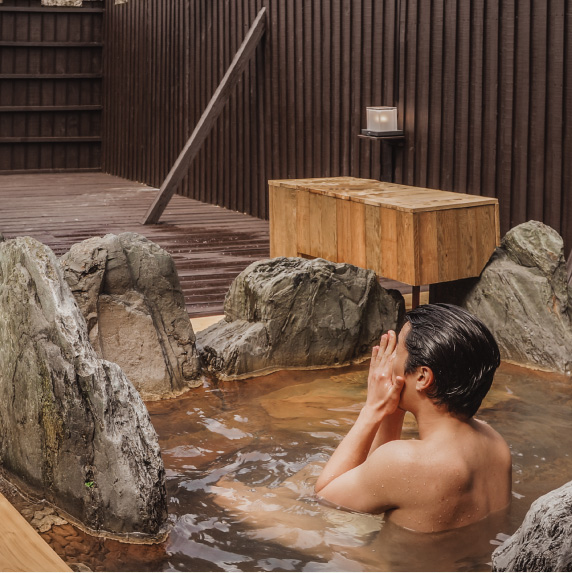 Onsen etiquette
Now seen as traditional wellness and health therapy enjoyed all over Japan the Onsen is
still steeped in etiquette and polite culture, bathers typically must shower and wash
before entering the Onsen and remove all clothes except for the small vanity towel
provided. Historically many Onsens forbade tattoos due to links to Japanese Yakuza
gangs; however, Hanagocoro is welcomed to all.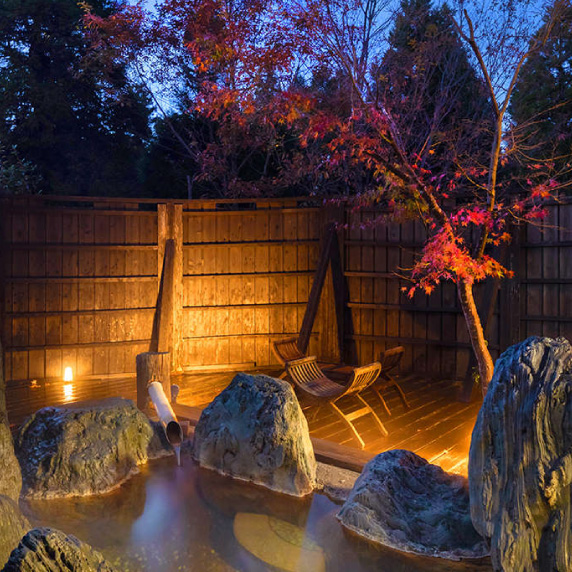 Closer to nature
The connection between ryokans and nature is apparent in all elements of design,
food and simplicity. Hanagocoro is surrounded by a picturesque natural Japanese
garden, designed with natural tones and materials complementing the beautiful
natural landscapes bringing you closer to nature and invoking a calm sense of
mindfulness and relaxation during your stay.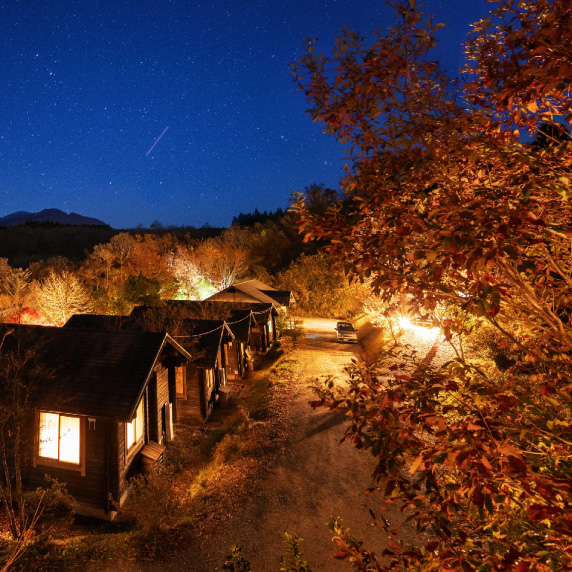 A pet friendly resort
Hanagocoro is famously one of few dog friendly resorts that acomodates your pet with special in-room dog bed,
gardens and special dog park play area.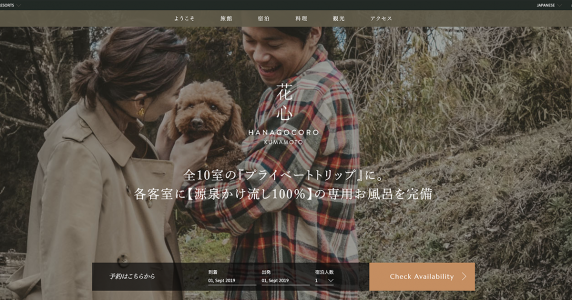 INFORMATION
Website Renewal!
This site has been renewed. ...
Read More