Experience the beauty of nature in your
exclusive alpine ryokan
A exclusive collection of 10 ryokan lodges nestled in the dense
forests of the Kumamoto mountains with captivating horizons,
exceptional local cuisine and rejuvenating hot springs.
Hanagokoro is a pet-friendly Onsen estate with all the luxury and comfort of a typical ryokan but families with children, pets and groups, with several different room types such as
cabins and duplex chalets there is something for everyone. Situated in a secluded location, surrounded by forest and countryside this is a location for those who wish to get closer
to nature and enjoy the great outdoors be it from inside the luxury of the ryokan or outside hiking, cycling or sightseeing around one of the many points of interest.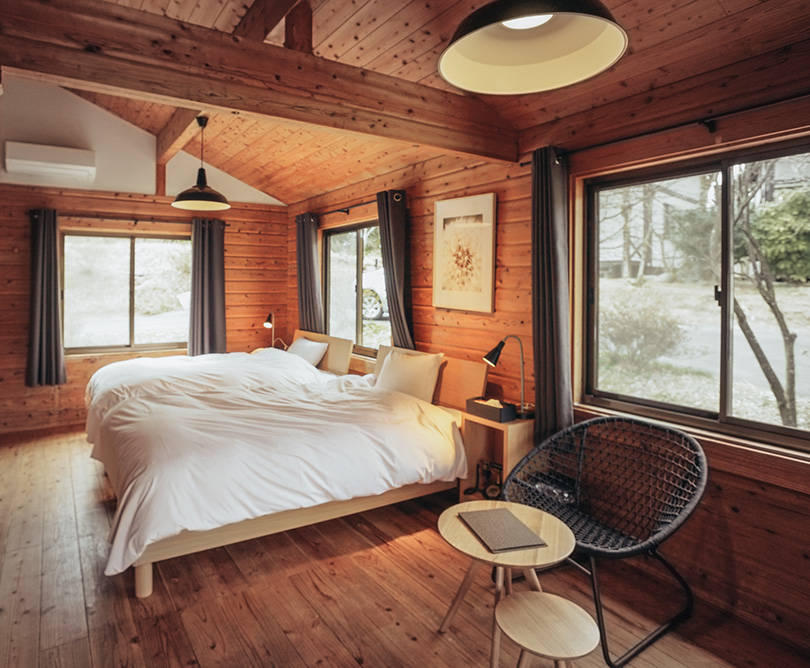 Private Onsen Bath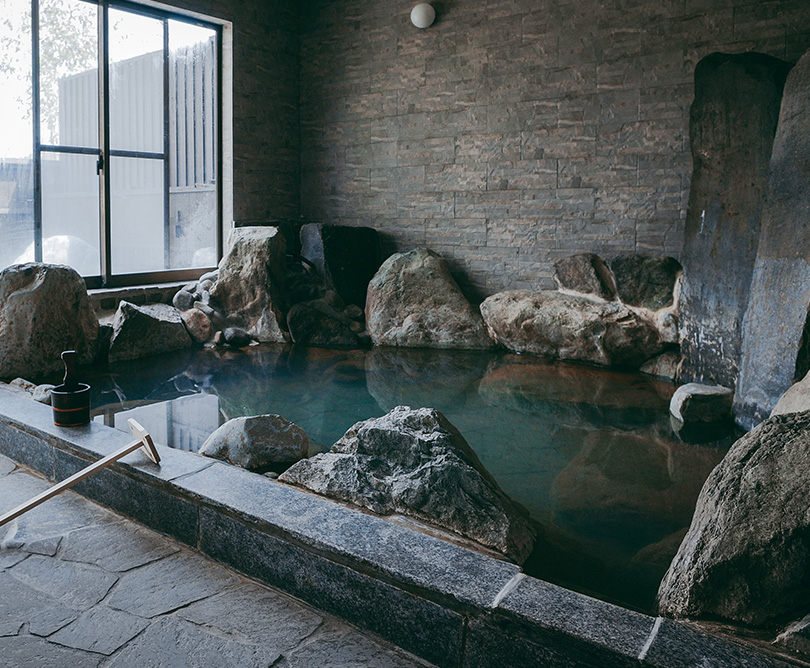 Alfresco Dining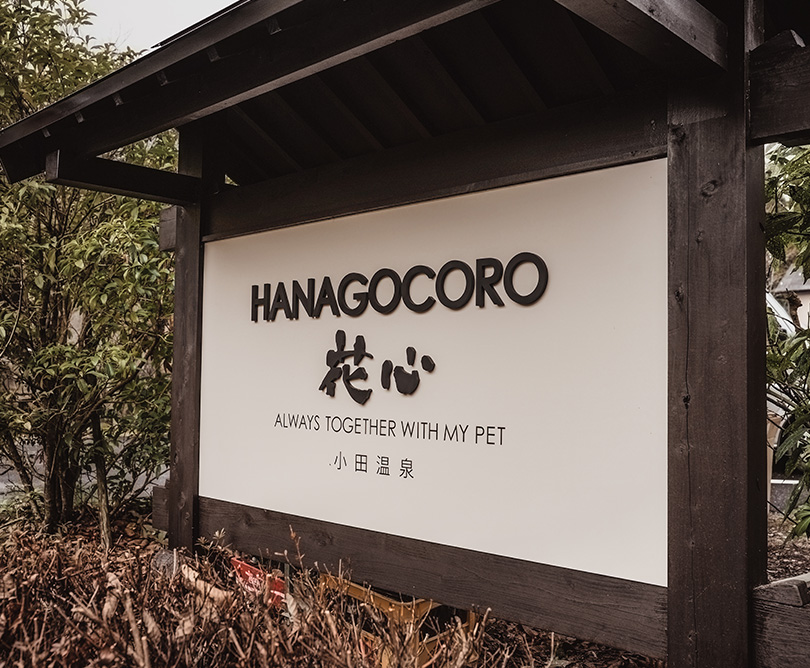 Private Onsen Bath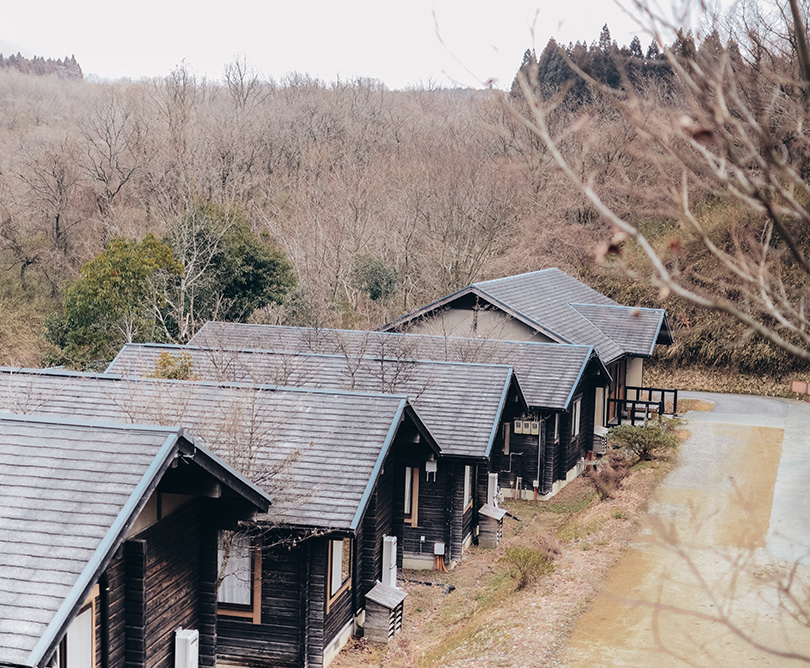 Alfresco Dining
EXPERIENCE
The luxury of nature
Ryokan hospitality combines the wellness and relaxation of the mineral-rich hot springs "onsen" and the meticulous
Japanese hospitality standard.
STAY
Stylish alpine luxury
While preserving the traditional elements and culture of the ryokan experience, Hanagokoro innovatively uses local
materials and techniques to create a luxury rustic aesthetic.
DINE
Tantalising rustic charm
Food plays an essential part in the ryokan experience and is reflective of the local area and long-standing
Japanese traditions.
DISCOVER
Wild natural beauty
Kumamoto is renowned for its epic natural landscape, rich heritage and excellent local wines, foods and cultural points of
interest, Hanagokoro is situated in a secluded forest location but with easy access to many of the attractions.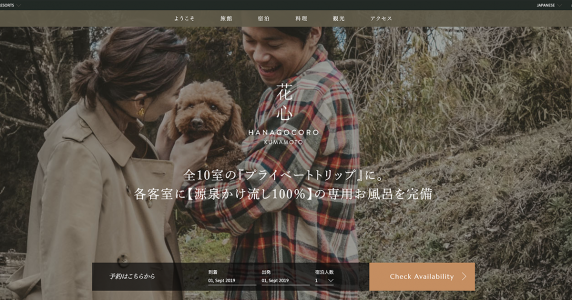 INFORMATION
Website Renewal!
This site has been renewed. ...
Read More